New and Forthcoming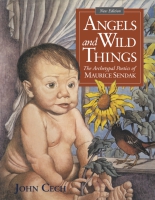 The Archetypal Poetics of Maurice Sendak
1997 Honor Book, Children's Literature Association
"John Cech has written an extremely valuable and critically important book which is both thoughtful and timely. Given the place of Sendak in children's literature, Cech's book will become a standard work of criticism in the field."
Learn More »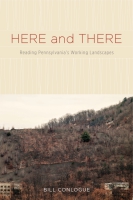 Reading Pennsylvania's Working Landscapes
"Bill Conlogue, in Here and There, offers a nuanced, multilayered act of attention to the realities of land use and land thought in northeastern Pennsylvania. His intertwining of history, literature, and lived experience in a very particular place joins a new chorus of counterstatements to the twenty-first-century mantra of global sameness."
Learn More »
The Russian Radical
This new edition of Ayn Rand adds two chapters that provide in-depth analysis of the most complete transcripts to date documenting Rand's education at Petrograd State University. It includes a new preface that places the book in the context of Sciabarra's own research and the recent expansion of interest in Rand's beliefs. And finally, this edition adds a postscript that answers a recent critic of Sciabarra's historical work on Rand. Shoshana Milgram, Rand's biographer, has tried to cast doubt on Rand's own recollections of having studied with the famous Russian philosopher N. O. Lossky. Sciabarra shows that Milgram's analysis fails to cast doubt on Rand's recollections—or on Sciabarra's historical thesis.
Learn More »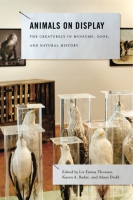 The Creaturely in Museums, Zoos, and Natural History
"From the eighteenth century's preserved monsters to the twenty-first century's images of zoo polar bear Knut, the authors of Animals on Display foreground representations: not as transparent or objective acts but as visible and palpable forces working at micro and macro levels to shape cultural understandings and relationships to animals."
Learn More »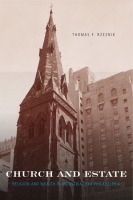 Religion and Wealth in Industrial-Era Philadelphia
"Thomas Rzeznik's remarkable exploration of religion and wealth in Gilded Age and Progressive Era America combines unprecedented breadth and sophistication with a Philadelphia focus that speaks for America while still retaining the Quaker city's unique flavor. Smoothly written and deftly researched, Church and Estate is one of the few books to describe Protestants, Catholics, Jews, wealth, and religion together, and it brings fresh life to controversial facets of American religion that often still echo discordantly today."
Learn More »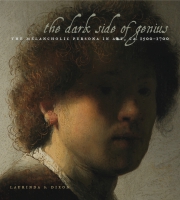 The Melancholic Persona in Art, ca. 1500–1700
"Laurinda Dixon brilliantly illuminates melancholy, the dark mental condition, which was both feared and sought by artists and writers in early modern Europe. Her comprehensive history insightfully explores social attitudes about creativity and madness in art, literature, and medicine."
Learn More »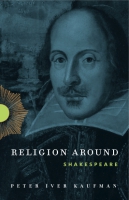 "Peter Iver Kaufman examines in impressive detail the religious soil in which Shakespeare's plays flourish. By offering an expert survey of an immensely complex terrain, this book will serve those who want to scrutinize the religious discourses embedded in the plays. This book is significant, then, for Shakespearean scholars, for scholars of early modern English non-Shakespearean drama, and for historians of the English Reformation."
Learn More »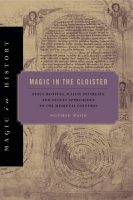 Pious Motives, Illicit Interests, and Occult Approaches to the Medieval Universe
"Magic in the Cloister offers a fascinating picture of learned monks reading and even putting into practice magical texts that were kept in the library of their monastery. St Augustine's, Canterbury, offered not only a haven for prayer but also a laboratory for occult activity."
Learn More »
Join
Sign up for e-mail notifications about new books and catalogs!
Featured Journal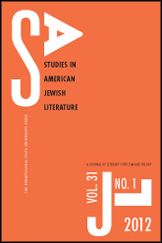 Studies in American Jewish Literature is dedicated to publishing work analyzing the place, representation, and circulation of Jews and Jewishness in American literatures, and to serving as a venue for theorizing, as broadly and intensely as possible, the ways in which it makes sense to talk about identity in literature. We understand this commitment to aesthetic inquiry as uncontained by any particular methodological, ideological, categorical, or national project, and we remain open to new work that seeks to interrogate the relationships between writing, reading, genres, histories, technologies, and thinking. We hope to publish special issues at least semi-regularly.
Latest News
Featured Partner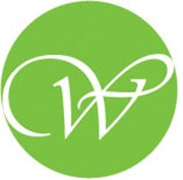 The Commission for Women serves as an advisory group to the President of the University on the status of women at Penn State, advocates for women's concerns, and recommends solutions. During the academic year, the commission holds monthly meetings that are open to all members of the University community. Consider joining us to learn about issues affecting women at Penn State and beyond and develop insight into commission goals, activities, and committees. If you find a committee of interest and wish to apply for membership, the affiliate membership application process is an encouraged first step to involvement. Since 1981, the Commission for Women has identified areas of concern for the women employees and students of Penn State. It is a forum for exchanging ideas that can translate into improved practices to support women at Penn State.
YOUR SHOPPING CART (
EMPTY
)