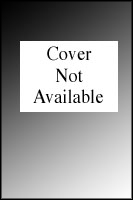 Shaw of Dublin
Publish Date: 12/25/1964
Dimensions: 6 x 9
Page Count: 350 pages
---
This close look at Bernard Shaw 's Dublin years—his childhood and early manhood—is an examination of the strange lapses and striking inconsistencies in the versions of Shaw's early life reported by both his authorized and unauthorized biographers, and by their chief assistant, G.B.S himself. Shaw probably never specifically lied about his family and his early years, but he had a knack for appearing to answer questions without actually answering them, and he used this facility with language as a weapon to halt or deflect ferreting biographers.
The gaps and contradictions in the accounts of the Dublin period of his life center on the unusual menage a trois—consisting of Mrs. Shaw's voice tutor, George John Vandeleur Lee, and his permanent house guests, George Carr and Lucinda Elizabeth Shaw—in which G.B.S. grew up. In this book, the author, after meticulously sifting and weighing evidence from many sources, reconstructs the lives of the members of the Shaw household from Shaw's birth to the death of the mysterious Lee and the coincident end of the "Irish emigrant" phase of Shaw's first years in London. From the results of his research, the author then attempts to assess the nature and extent of the influence of Shaw's curious childhood and his doubts about his own paternity on his later work.
Based upon manuscript and documentary materials and thorough research on the scene in Ireland and England, Shaw of Dublin, written by an American now living in Ireland, sheds fascinating new light on Bernard Shaw and the world of his youth.
Other Ways to Acquire
Buy from Amazon.com

Buy from an Independent Bookstore
Buy from Powell's Books
Find in a Library
Join
Sign up for e-mail notifications about new books and catalogs!
Related Subjects