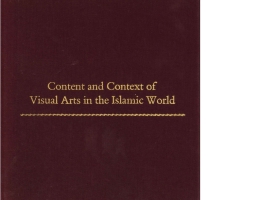 Content and Context of Visual Arts in the Islamic World
Publish Date: 10/1/1990
Dimensions: 8.5 x 11
Page Count: 300 pages
Illustrations: 202 illustrations
Hardcover ISBN: 978-0-271-00614-7
Co-publisher: College Art Association
---
This volume focuses on the question of meaning in the visual arts of the Islamic world. Twelve essays deal with a wide variety of materials—ceramics, metalwork, stone carving, textiles, manuscript illustration, calligraphy, and the forms and decorations of architecture—and the topics covered range in date from the seventh to the seventeenth centuries. Some focus on the formal transformations of themes, objects, or motifs in the context of Islamic civilization. Others explore the factors that have shaped the aesthetic perceptions of Islamic artists and patrons. In their search for the fundamental assumptions that shaped the character of Islamic art, the authors utilize a wide variety of primary sources, from historical chronicles and literary tests to monumental inscriptions and numismatics.
Other Ways to Acquire
Buy from Amazon.com

Buy from an Independent Bookstore
Buy from Powell's Books
Buy from Barnes and Noble.com
Get a License to Reuse
Find in a Library
Join
Sign up for e-mail notifications about new books and catalogs!
Related Subjects